On August 27th, 2023, Isuzu Vietnam cooperated with Isuzu An Viet to successfully organize Eco-drive seminar, Safety Driving – Fuel Saving and Daily Vehicle Maintenance – Inspection, for Petajico Hanoi.
After the success of Maintenance training in July, the Eco-drive seminar took place with the participation of more than 30 drivers and Managers of Petajico Hanoi confirming the practicality of the program and their special attention to safety and saving while operating the truck.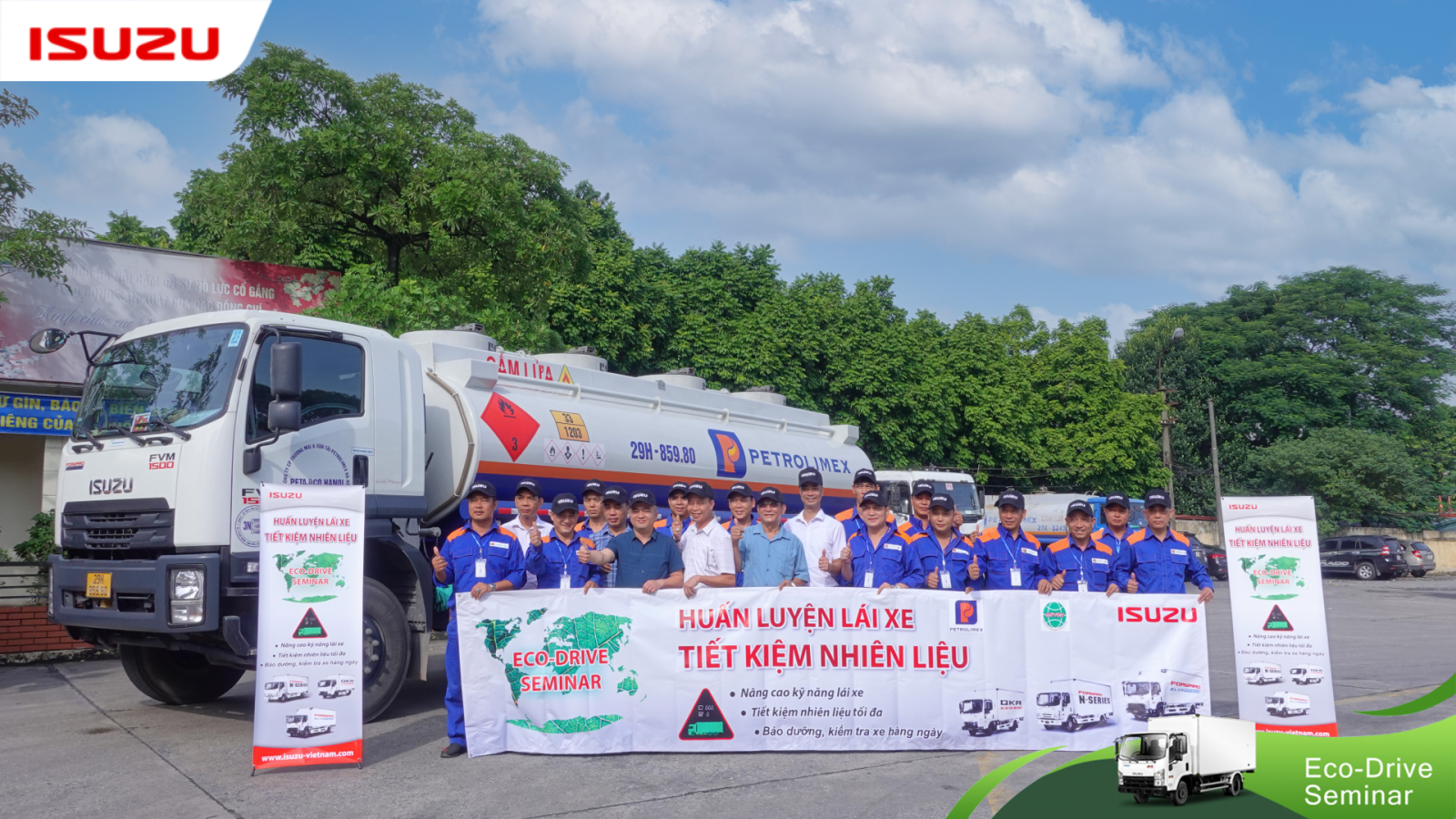 Speaking at the opening of the program, Vice Director of Petajico Hanoi – Mr. Do Manh Cuong stated that safety and economy are the most essential criteria in the business of transportation. As a result, Petajico Hanoi pays close attention to and actively participates in the training of Daily vehicle Maintenance – Inspection method (July 2023) and Eco-drive seminar organized by Isuzu with the goal of improving safe and eco driving skills and applying highly practical procedures such as vehicle maintenance and inspection to daily operations. He added that with more than 30% of participants are managers from subsidiaries, who are future internal trainer also, these knowledge and driving skills will be widely spread out  in order to optimize operating performance and ensure the reputation of transportation with partners.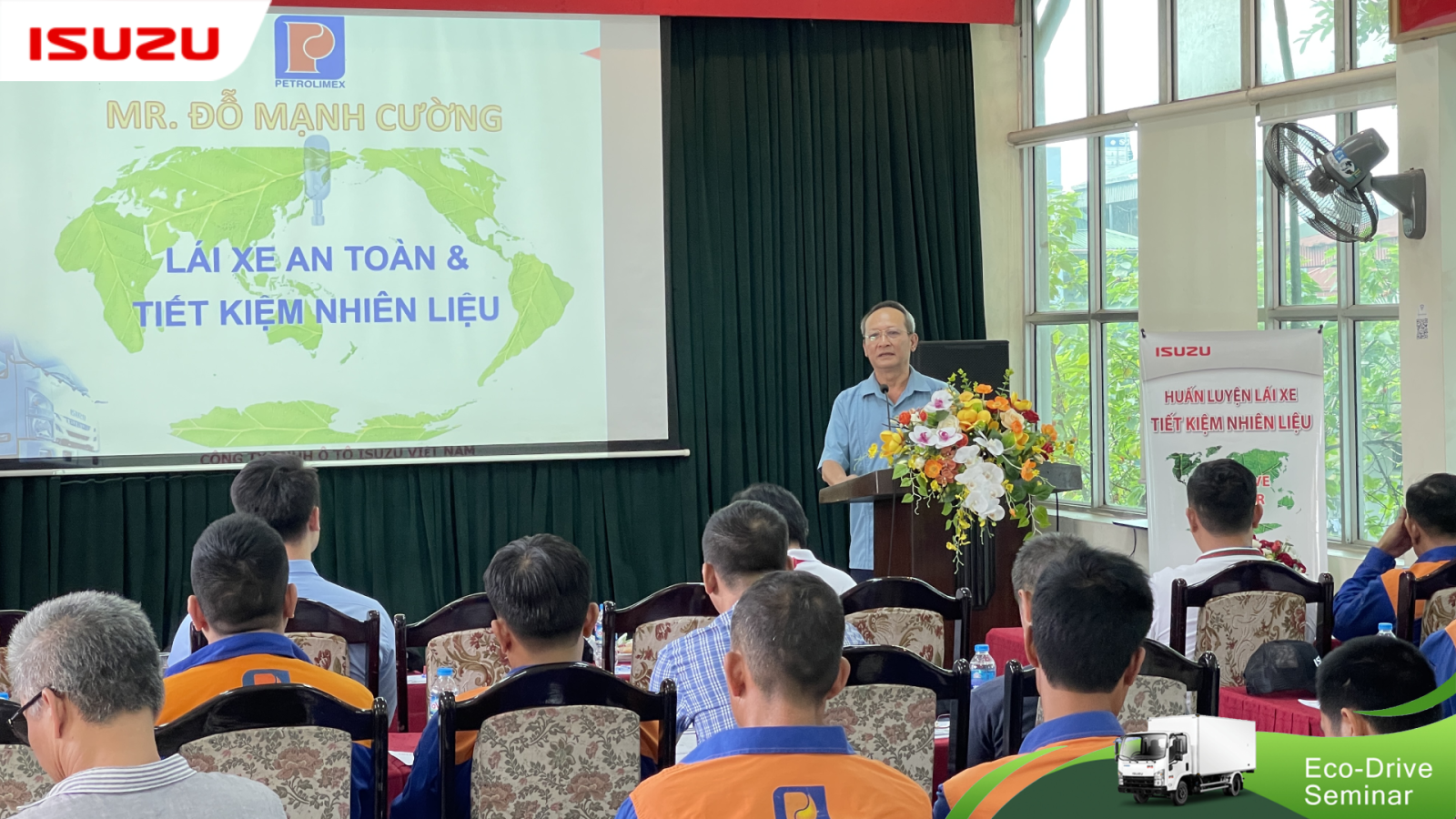 Through the seminar, with the guidance of Isuzu Vietnam and Isuzu An Viet, the trainees participated in 03 main contents as follows:
Guide to Eco & Safety Driving skill (Theory & Practice)

Instructions for daily vehicle maintenance and inspection (Theory and practice)

Health Report Explanation; Q&A Section
Accordingly, participants participate in driving practice in two ways: normal driving according to daily practice and eco-driving according to the tips instructed by Isuzu.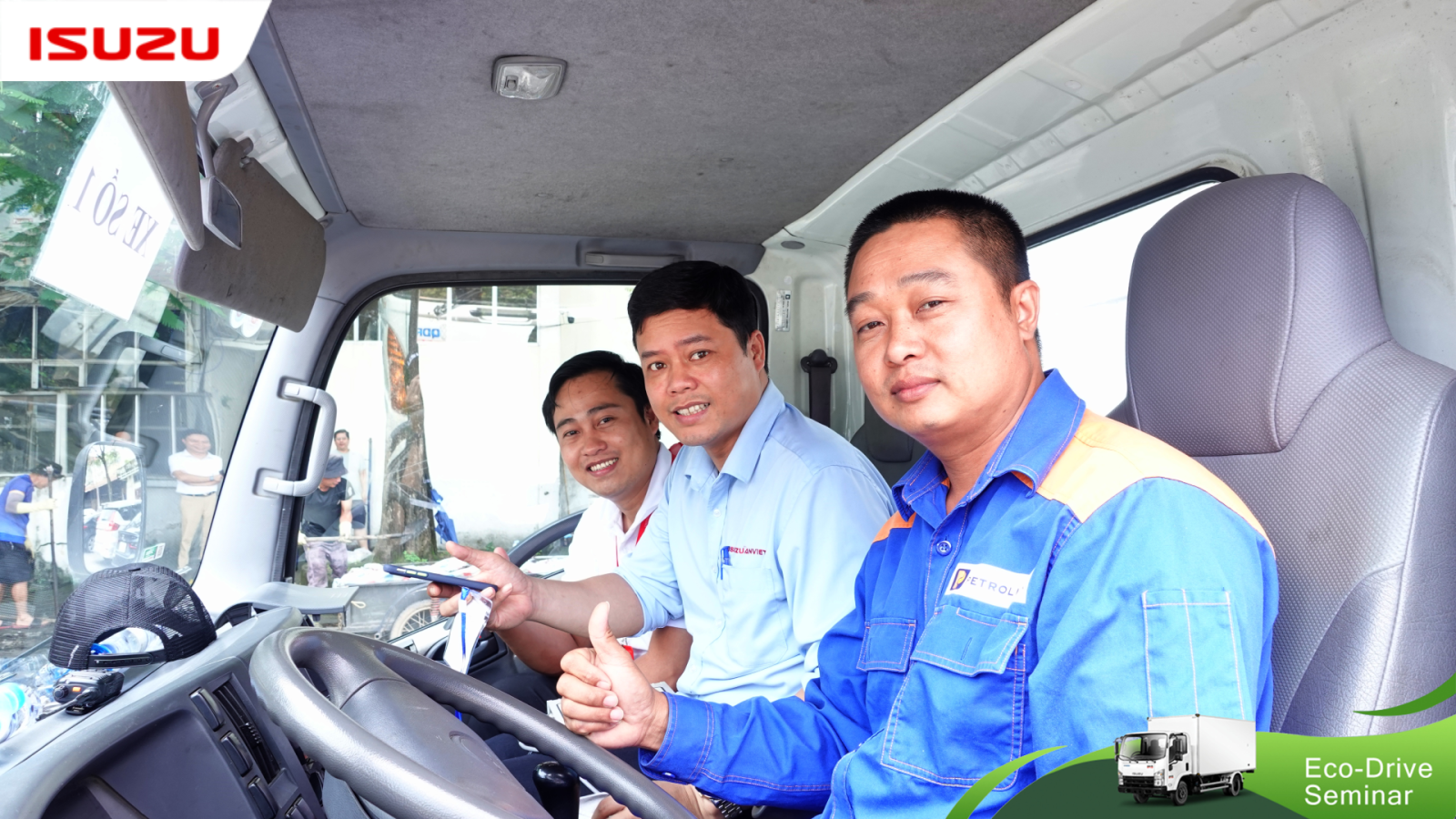 After the training, according to the assessment of Isuzu Vietnam, the result of driving by 02 methods in the training session shows that the operating skills of Petajico Hanoi's driver team are very good. With the new method, Isuzu hopes that it will play a role to contribute to reducing operation cost of customer.
Petajico Hanoi's drivers practiced the method of vehicle daily maintenance – inspection after being instructed by Isuzu An Viet.
At the end of the program, participants received certificates and awards from Isuzu Vietnam and Isuzu An Viet.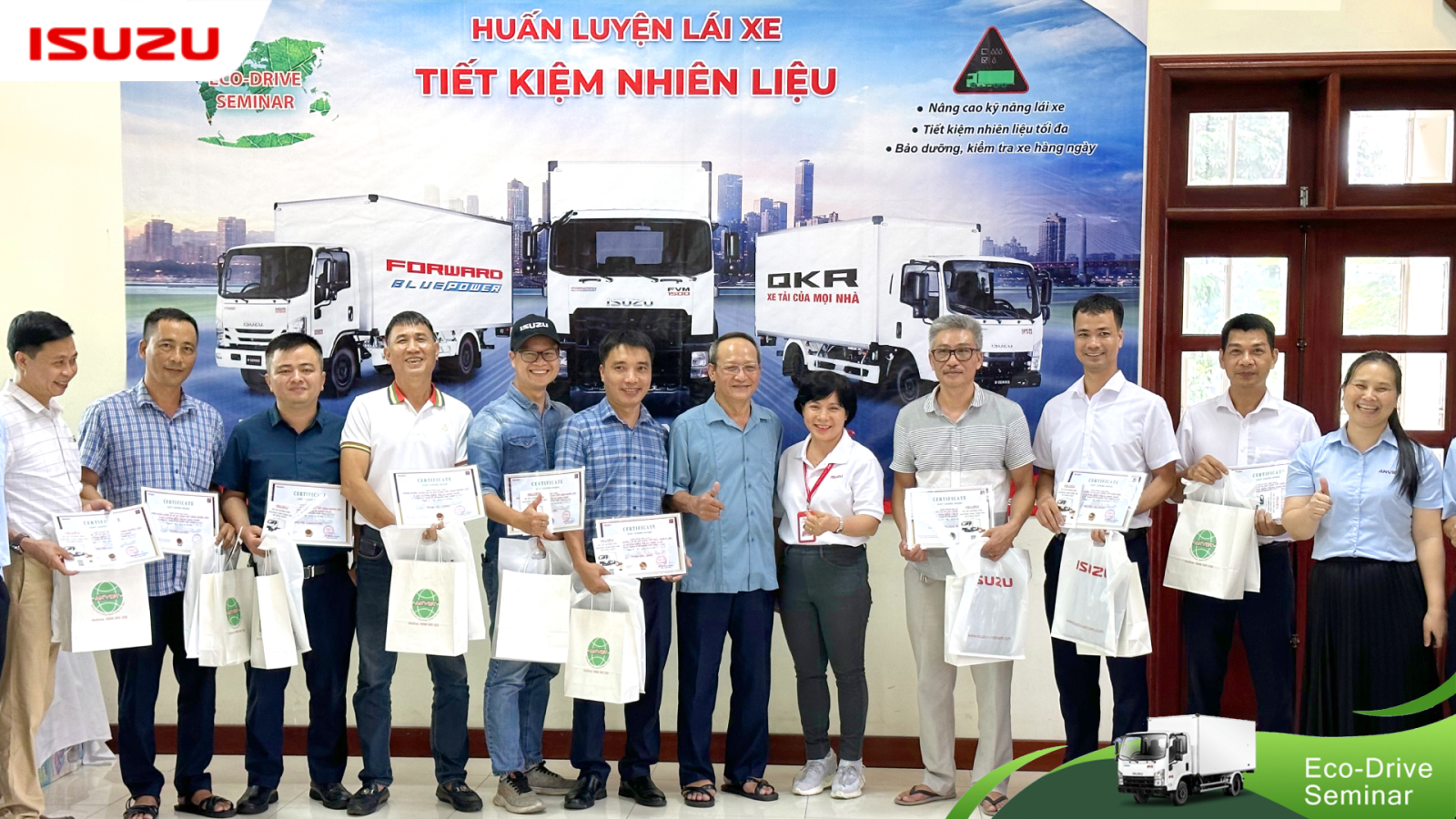 Speaking at the program, Isuzu Vietnam hopes that Eco-drive seminar will contribute to helping customers improve the efficiency of using the product. At the same time, affirming Isuzu Vietnam's commitment to always accompany customers in every way.
Please directly contact Isuzu Vietnam's Dealer network nationwide or the following information for support.
ISUZU VIETNAM