During the 3 days of September 29th -30th and October 1st, 2023, many interesting activities will take place on the occasion of Children's Day at Isuzu Le Thanh Ton showroom, District 1, Ho Chi Minh City. Especially on September 29, Isuzu holds an event with the children celebrating Full Moon Festival, here there are a lion dance performance, a clown giving away balloons, lanterns and valuable gifts from Isuzu: cup, pen, helmet, polo-shirt, cap, note paper… Make an appointment with your family, children and friends to join now!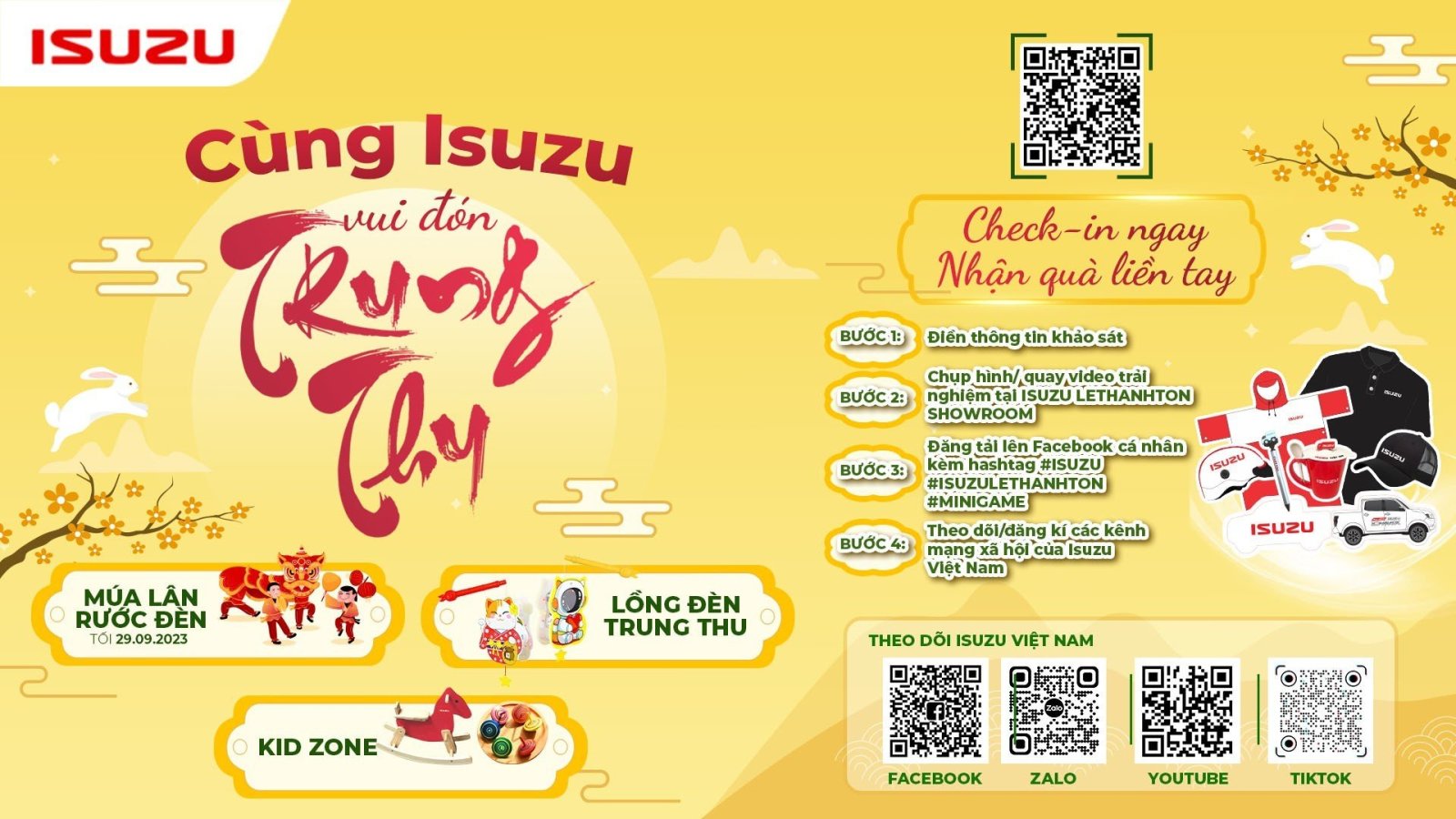 In addition, there are only 4 days left to participate in the [PHOTO CONTEST] to explore the Northwest. After October 1, Isuzu will announce and give away combos: valuable D-MAX miniatures, and other gifts to 10 winners. At the showroom, you will have the opportunity to save memorable photos with your family, friends and:
– Play unique Minigames in the Northwest region
– Wear typical Northwest costumes and check in on Facebook
– Enjoy free Coffee and milk tea (limited quantity)
Quickly book your appointment now!
– Time: from now until October 1, 2023
– At from 10:00 – 22:00 every day
– Location: ISUZU Le Thanh Ton Showroom – 37, Le Thanh Ton, Ben Nghe, District 1, Ho Chi Minh City
SEE DETAILS ON HOW TO PARTICIPATE IN THE PHOTO CONTEST AT HERE.