12 April, Isuzu Vietnam officially introduces New Forward Truck and QKR with Blue Power engines and Euro 4 standard.
With this revolution, Isuzu applies for all of Isuzu truck from light, medium, heavy kind to reponse the transportation need and variety of customer choices. All kind of trucks are assembled in Vietnam by Japanese engine and standard.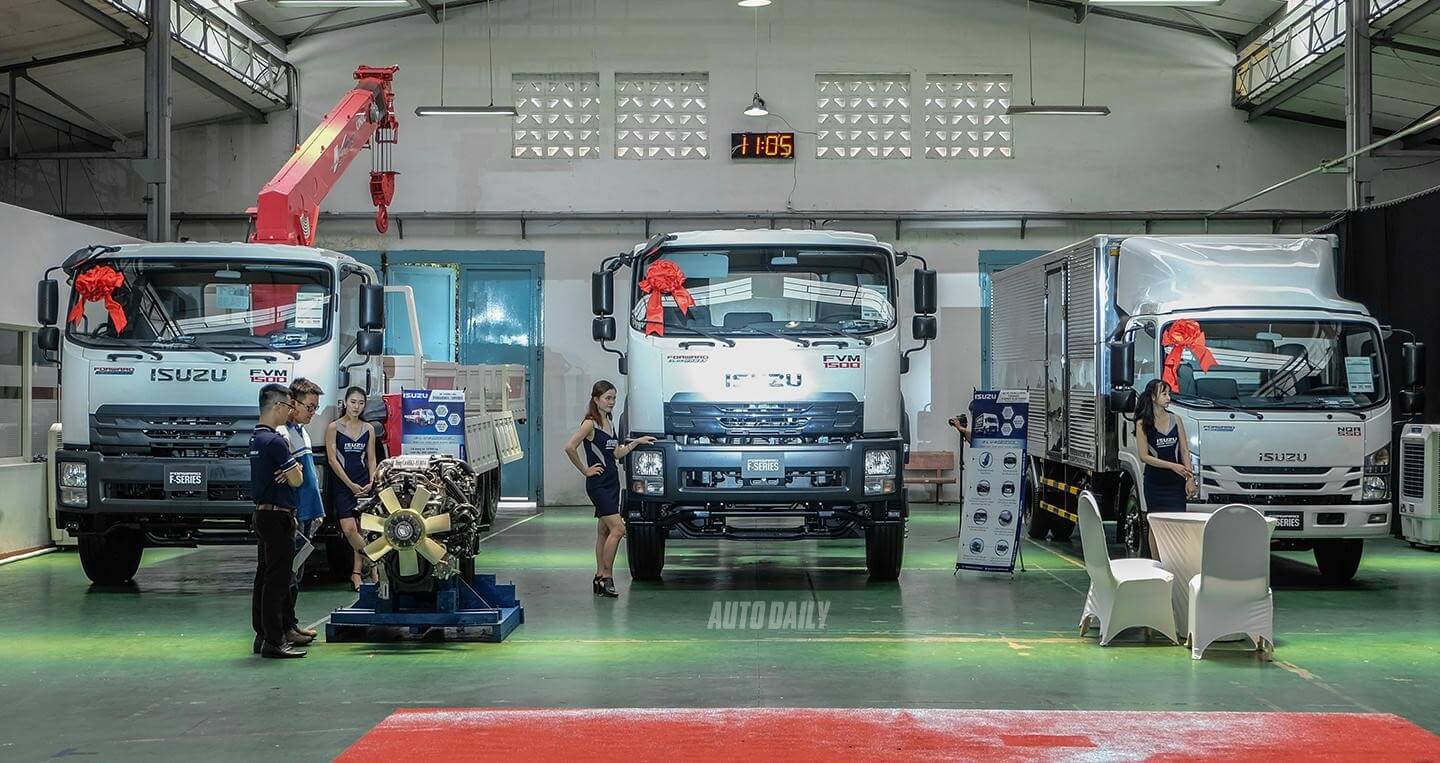 In Vietnam market, Isuzu is the first brand apply the direct-injection Common-Rail diesel technology to diesel engines in 2008, and in 1997 in Japan. So far, after 2 decades, Isuzu Common Rail engines have been upgraded to Isuzu Blue Power.
Inherited and upgraded by modern technology, the ISUZU FORWARD N-SERIES BLUE POWER EURO 4 is a new lightweight Euro 4 truck, which optimizes vehicle performance, reduces noise. minimizing toxic substances in exhaust gas while saving fuel when operating.
ISUZU QKR is light truck with new Blue Power Euro 4 engines, durability and fuel economy. This is "truck for everyone" with Japanese standard, flexible operation steady carbin and reasonable price.