In early November 2023, Isuzu Vietnam completed the new column signboard project at headquarters in Ho Chi Minh City, marking the next milestone in Vietnam's New Corporate Identity (CI) change strategy. Isuzu Vietnam's new CI complies with Isuzu Visual Identification System (I.VIS) to enhance the consistency and recognizable image, better meeting customer needs..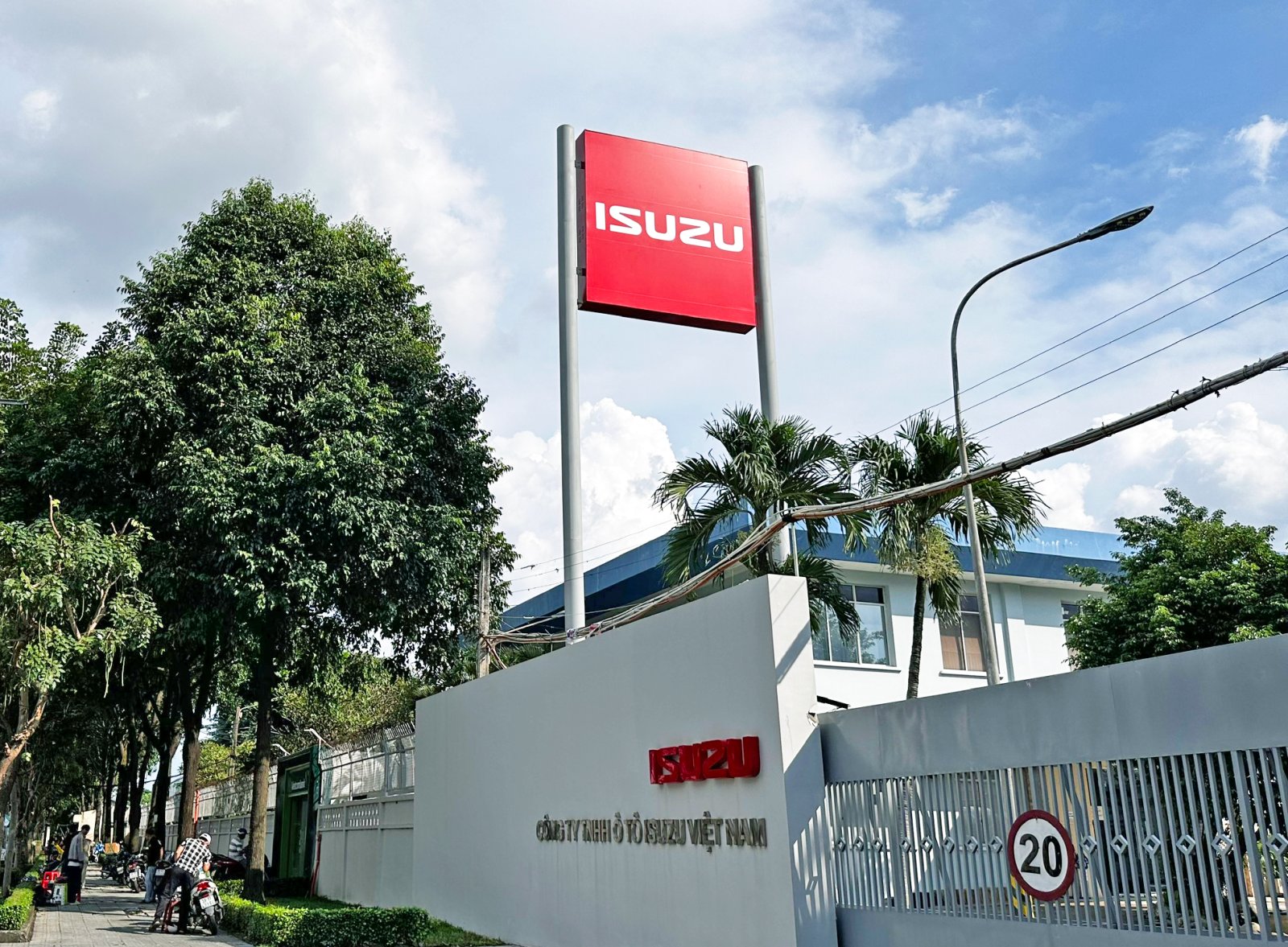 New column signboard using the illuminated decal
The New CI of Isuzu Vietnam
Isuzu is the world's leading truck and diesel engine manufacturer with more than 100 years of history. The Isuzu brand with the RED logo on a white background, has been built and developed globally.
As the first step in the strategy of repositioning and enhancing Isuzu's presence in the Vietnam market, in 2023, Isuzu Vietnam officially applied a new CI completely adapted according to I.VIS with main colors: Red-White. In particular, the ISUZU RED represents the passion for innovation, while the WHITE color represents integrity and sincerity.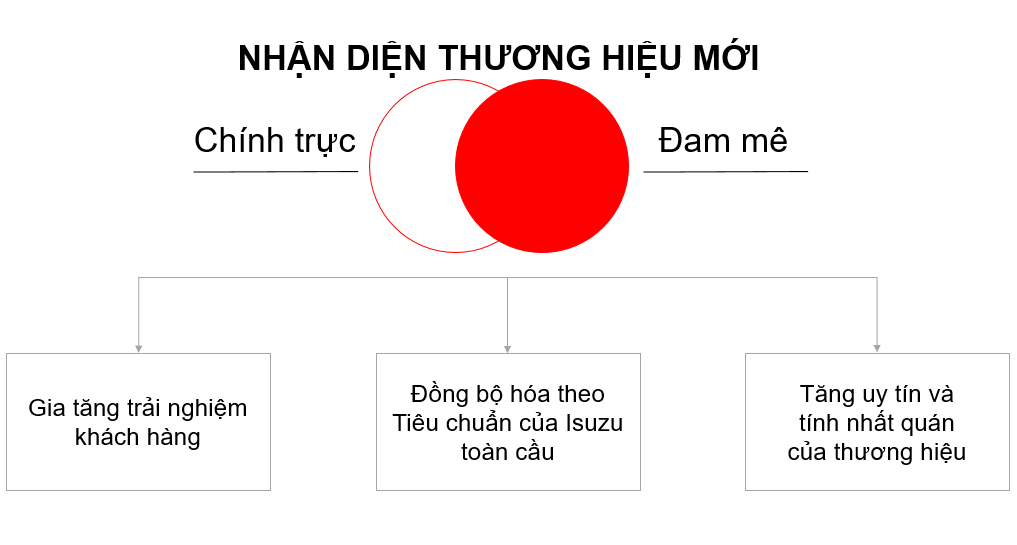 Not only a leader in product and technology development, Isuzu is also a pioneer in applying illuminated decal material to column signboard in Vietnam, bringing a modern image and increasing the ability of recognition.
New CI implementation at Dealer system nationwide
Isuzu Vietnam operates in two segments: Commercial vehicles (Trucks, tractor heads, bus chassis) and Passenger cars (Pickup trucks, SUVs). To meet customer demand in terms of convenience and experience, the dealer system will be changed synchronously with 01 standard. By the end of March 2024, there will be a total of 28 Dealers nationwide applying for the new CI with renovated facilities.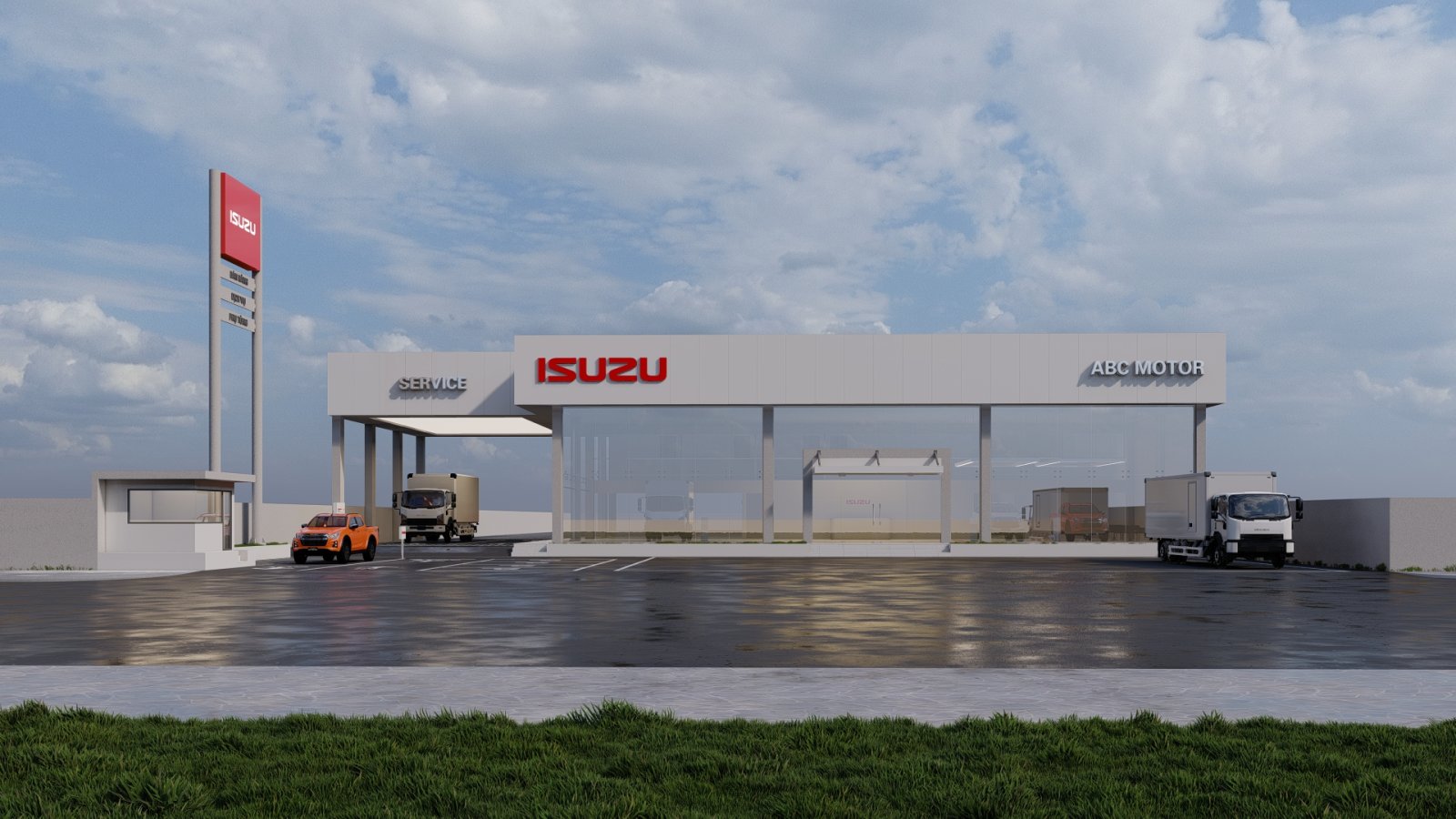 The new exterior design of Isuzu Vietnam dealership
Along with a new exterior design, the new interior design will be applied to all Dealers to improve the customer experience for both commercial and personal vehicles.

The new interior design as new dealer standard
With a sales volume of over 10,000/year, improving dealer standards to serve customers is required. New dealer standard has been developed and improved to ensure compliance with regulations on production/assembly/import, warranty and maintenance service of automobile, firefighting regulations, and enhance corporate society responsibility in Vietnam.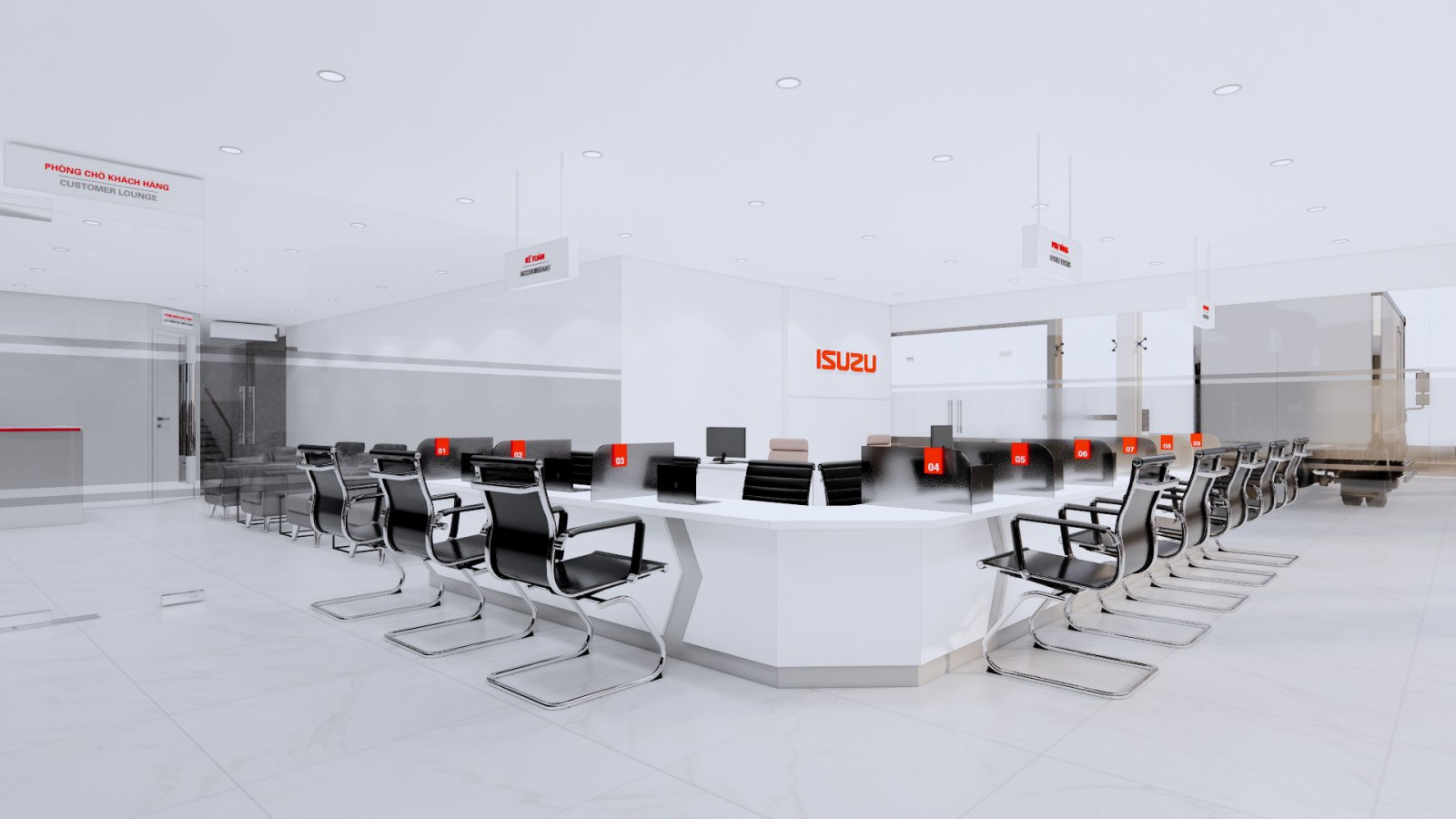 In parallel with upgrading the quality of the offline experience at Dealers, Isuzu Vietnam will also promote and bring more flexible online platform to customers.
​ISUZU VIETNAM