Following the success of New ISUZU QKR launching ceremony by ISUZU Viet Nam, ISUZU dealer network nationwide will hold a series of Launching ceremony and Test drive New ISUZU QKR with many interesting activities from the 16 July to 06 August, 2022.
On June 24 and July 1 2022, ISUZU Vietnam officially introduced outstanding upgrades of New ISUZU QKR in Ho Chi Minh City and Hanoi. QKR is best-selling light truck model of IVC with more than 35,100 units has been sold and received high appreciation from Vietnamese customers.
With the goal of helping customers experience QKR's new upgrades as quickly as possible, the nationwide ISUZU dealer network will hold the Launching Ceremony and test drive the new ISUZU QKR from July 16 to August 6. 2022 with the detail schedule as below: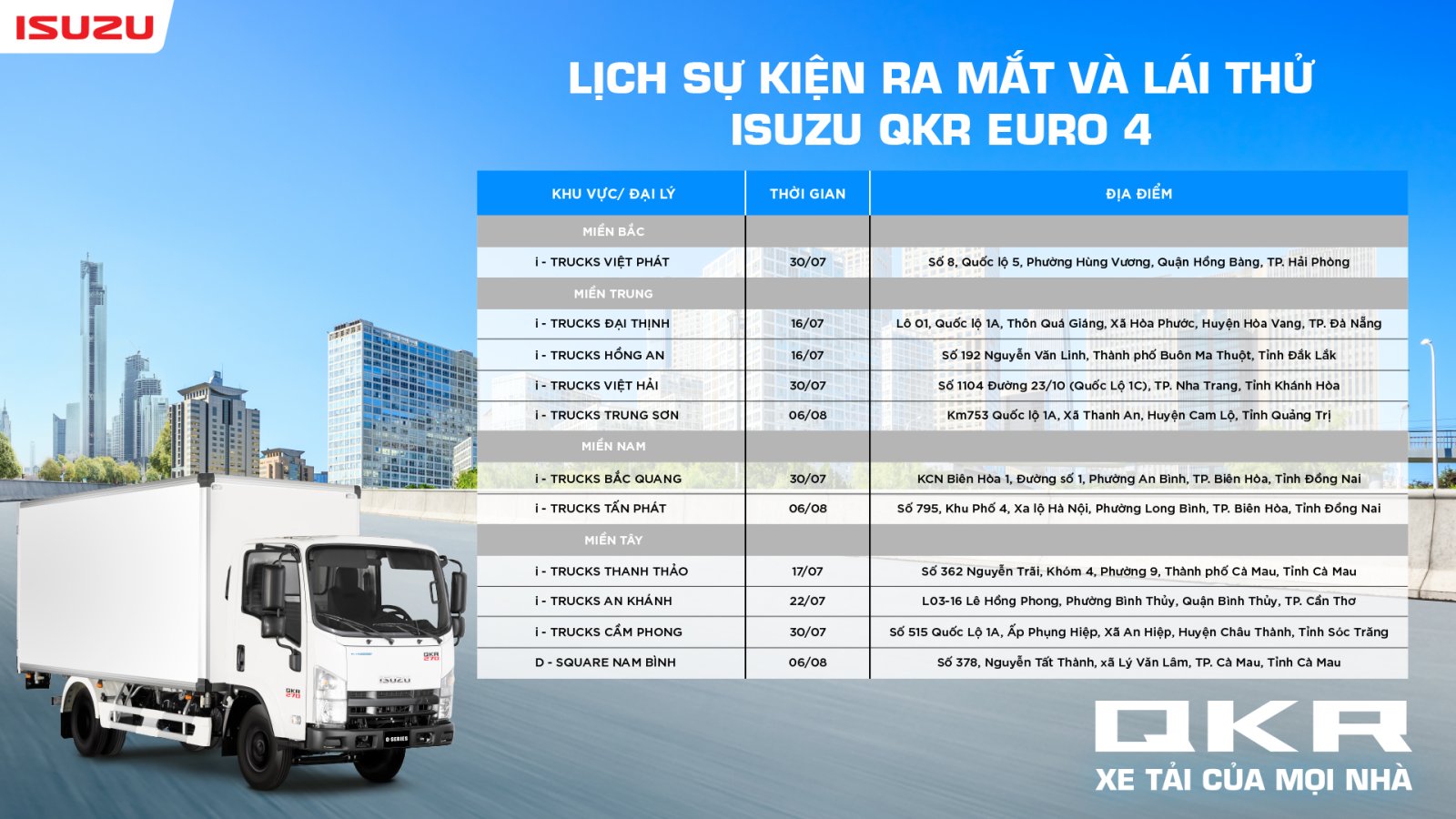 At the event, customers will experience and test drive the new ISUZU QKR model and participate in interesting activities.
Customers can contact the nearest dealer to register for participation or consult detailed product information.
———————————-
ISUZU VIETNAM
– i-TRUCKS Dealer system:  https://isuzuanviet.com.vn/xetai-vn/dai-ly/
– D-SQUARE Dealer system: https://isuzuanviet.com.vn/dai-ly-pickup-suv/