In order to express our gratitude and support customers who have relied on and used Isuzu's products over the past time, as well as to encourage customers to keep using genuine services and introduce the outstand features of the vehicle, Isuzu Dealer network offers a special program "Comprehensive inspection – Safety transportation": a promotional discount on maintenance labor fee & maintenance spare parts.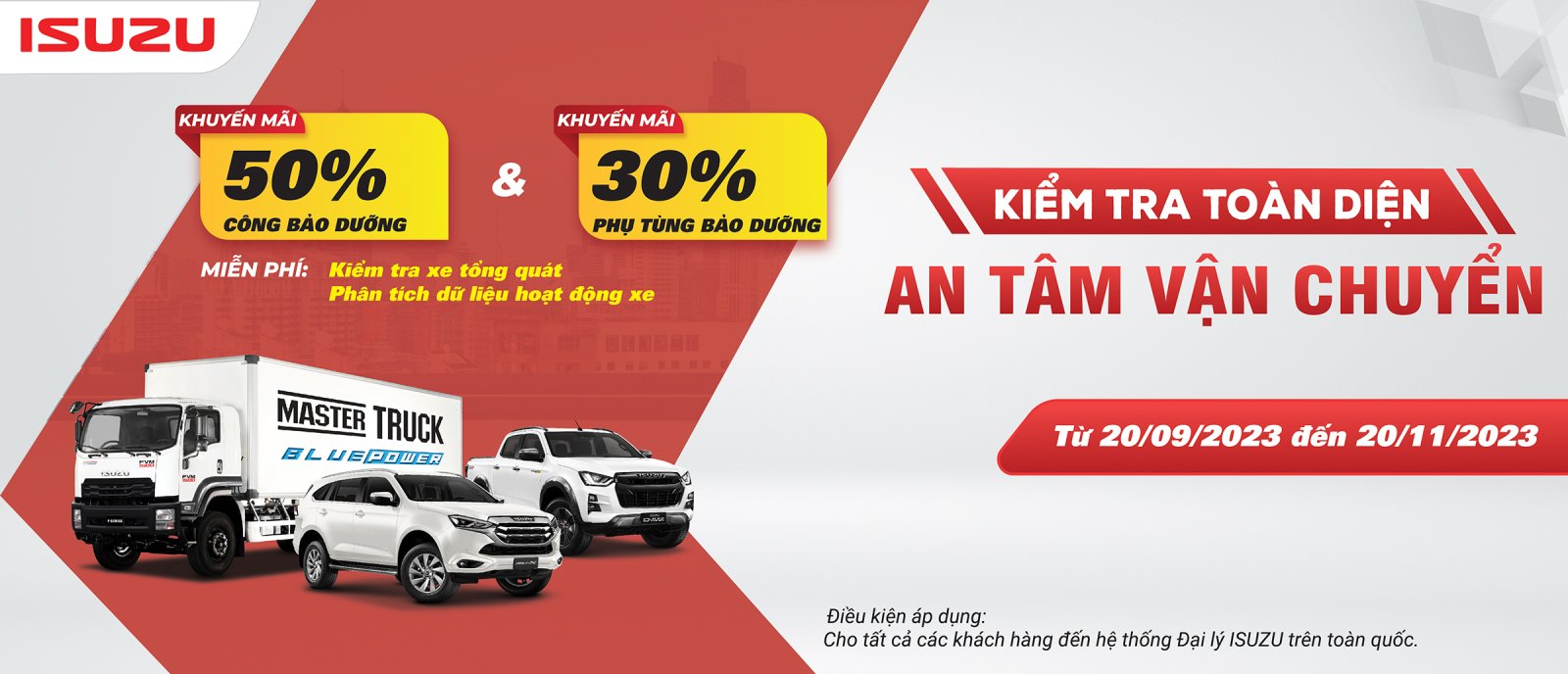 Detail of the service program:
Applicable time:
From 20/09/2023 until 20/11/2023
Subjects of application:
Customers who use the services for Isuzu vehicles at Isuzu Dealer network; not including mobile services
Contents of the promotion program:
Discount: 50% of maintenance labor fee and 30% of maintenance parts (according to the list of applicable maintenance parts)

Free vehicle inspection

Free analysis of vehicle performance & fuel consumption data through the Vehicle Health Report function (*) only available on Isuzu vehicles
Note:
This program applies to all Isuzu vehicles which distributed by the Isuzu Dealer network

Maintenance parts discounted under this program will not be discounted in combination with other programs and vice versa. Customers have the right to choose one of the programs to apply

This program does not apply to selling spare parts outside of the Isuzu Dealer network (customers do not bring the vehicle to the Isuzu's workshop)
With professional and dedicated service, customers will surely be satisfied with special offers from Isuzu Vietnam Dealer network. This is also the prerequisite and long-term goal that Isuzu Vietnam and the Dealer network always aim for.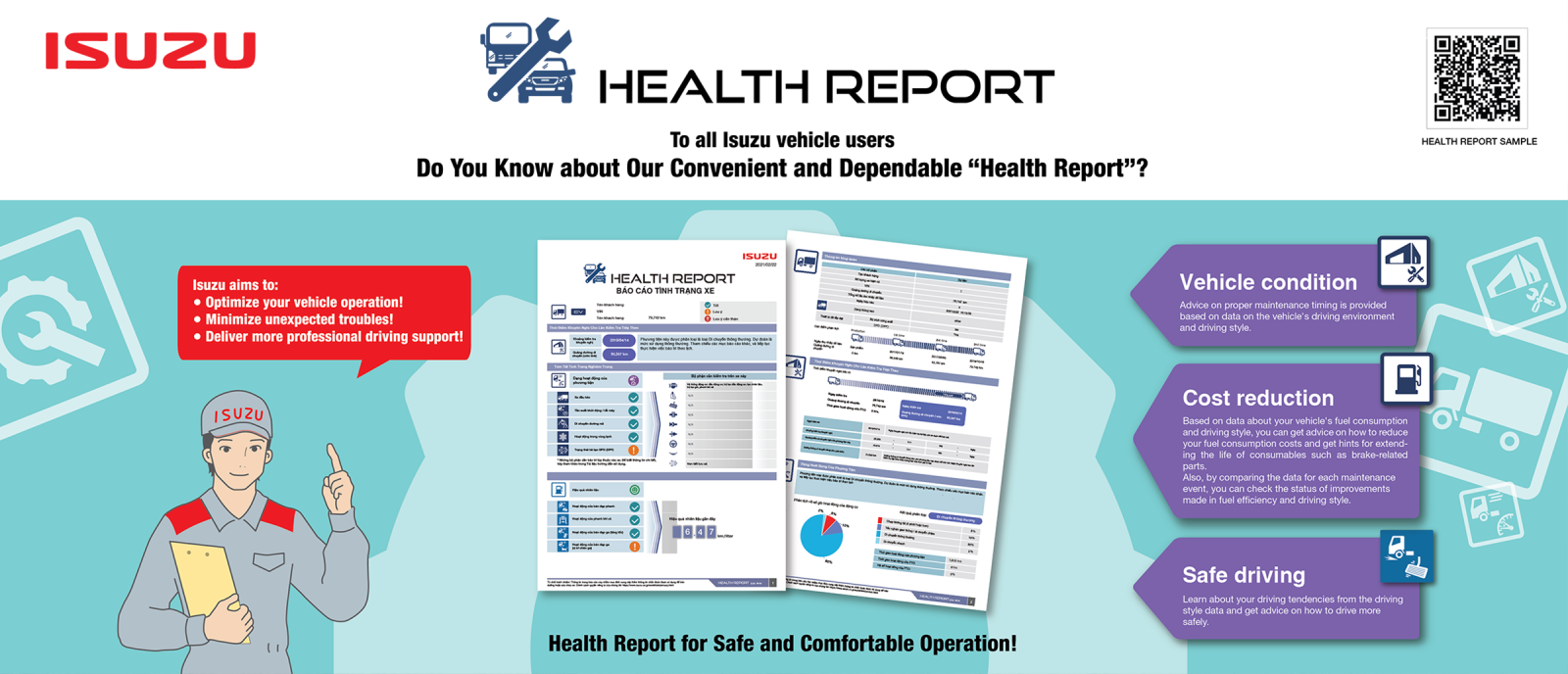 (*) Vehicle Health Report: is one of the outstanding features of Isuzu vehicles. It is a tool to help reduce operating costs, improve vehicle performance, and control risks to help protect your vehicle and yourself. Using specialized diagnostic equipment, Isuzu dealers can extract data from the DRM box, print out and advise customers by a "Vehicle Health Report" file. This report provides specific information and recommendations such as:
Fuel consumption of the vehicle

Analyze the operating status of the vehicle by: start/stop frequency, vehicle operation type

Engine operation type

Accelerator and Brake pedals operations

Driver's operating habits

Recommendations on how to use the vehicle to achieve better fuel efficiency
———————————-
ISUZU VIETNAM
Isuzu Dealer Network nationwide: LINK