On August 26th, 2022 Isuzu Vietnam (IVC) successfully held a Production Launch Ceremony to introduce the Q-BOX body which is researched and developed by IVC.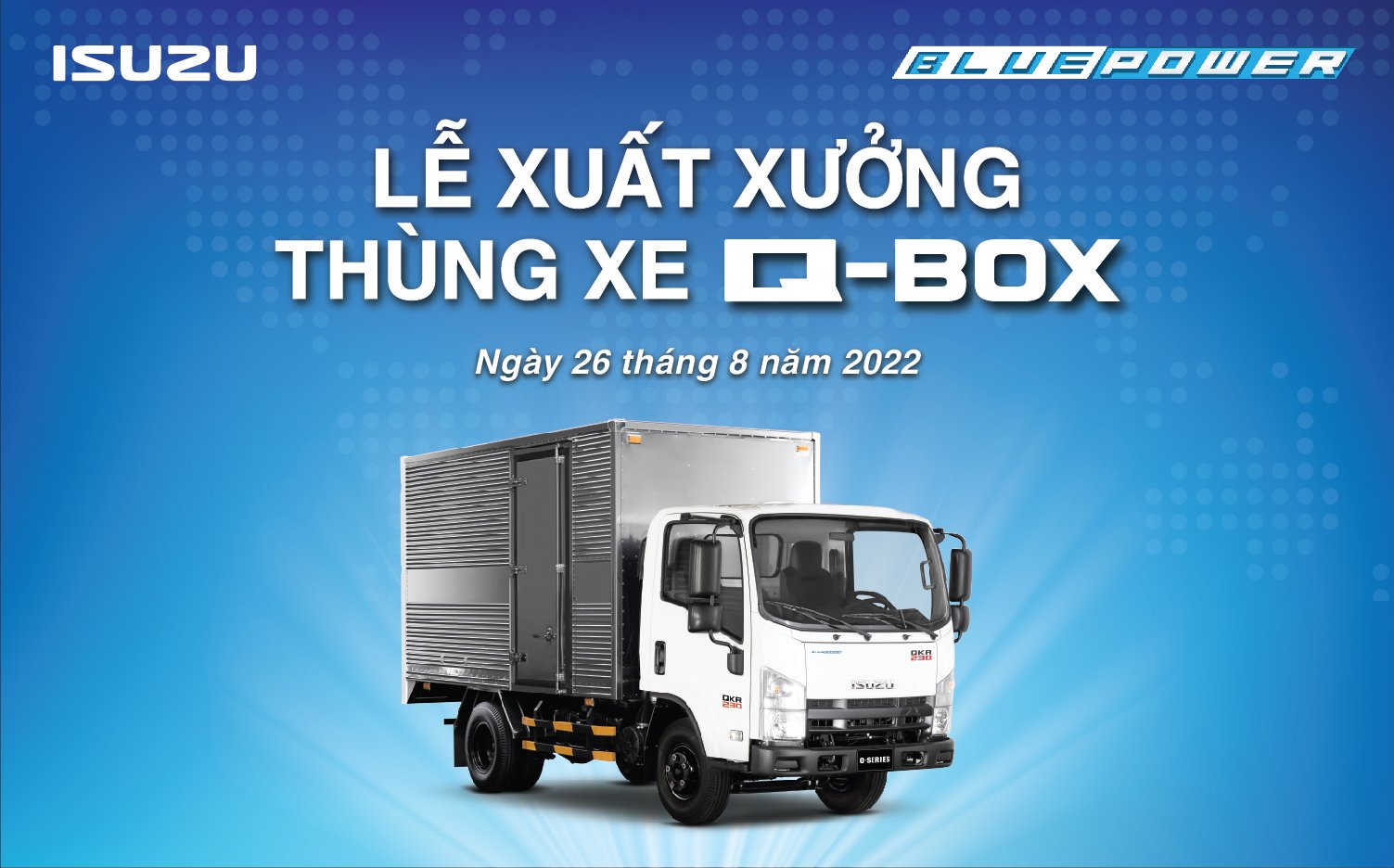 The ceremony took place right at Isuzu's rear body workshop, with the presence of the Board of Directors, Managers of Departments, along with all officers and employees of the Production Department.
After a long period of stopping production, with the situation of market demand increasing, the outside maker facilities cannot meet the market demand along with unstable quality. IVC has developed a quality sealed container model to supply the market and meet the needs of customers.
Applying the design philosophy towards "Durability", the Q-BOX body with outstanding advantages:
Longer life span

Reasonable price – support for optimizing investment cost

Genuine warranty from Isuzu
From that, guarantee to meet all of your needs and promises to become the preferred choice and reliable partner of individual customers, fleet customer, and other transportation companies.
Speaking at the ceremony, Mr. Kazuo Goda – General Director of Isuzu Vietnam emphasized Q-BOXs contribution to the development of Q-Series model, and "send thanks to all IVC members, who worked hard to create the Q-BOX body".
The launching event of the Q-BOX body also marks a new step in Isuzu Vietnam's long-term development strategy to increase our market share of light duty trucks – especially in the van body segment which will be very potential and grow strongly in the future.
===================
ISUZU VIETNAM